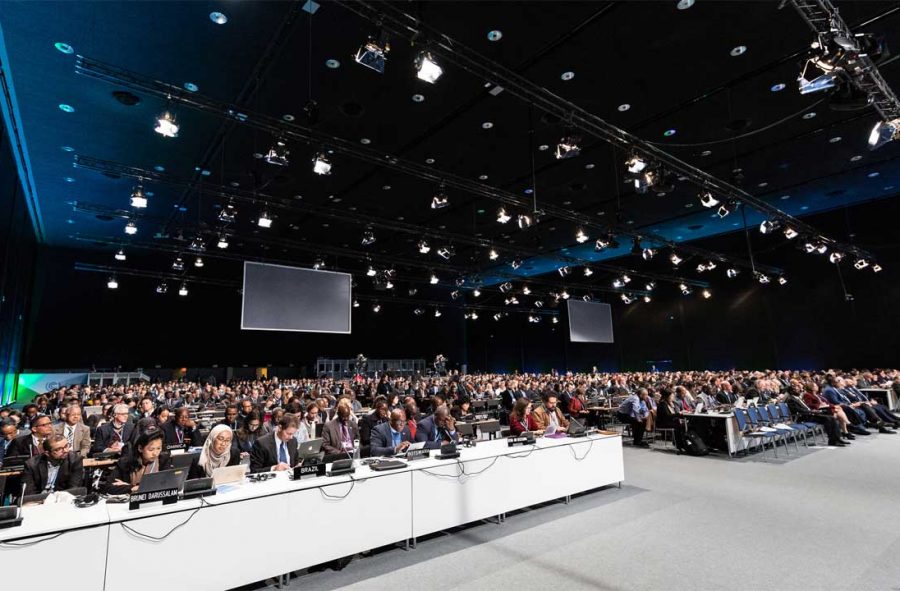 Climate Change
Climate talks
Jacopo Crimi, 2 Dicembre 2018
The 24th Conference of Parties begins this Sunday in Katowice, Poland, sponsored by Jastrzębska Spółka Węglowa, a majority state-owned corporation and the European Union's largest producer of high-quality coking coal. But this may not be the worst part, as probably the name of the Conference may sound a bit strange too, given the urgency of the climate change issue we constantly hear about: "Twenty Fourth Conference of Parties".
Yes, it is almost a quarter of century that countries try to agree on a global treaty to halt climate change in the UN Framework, but it is actually since 40 years than we know very well about the issue, we already forecasted it could become as bad as it is unfolding today, and we already tried to tackle it, but did not succeed.
This edition of the Conference of Parties (COP for friends) does gather as usual several thousand people from all over the world in a huge conference venue for about 2 weeks. Not only negotiators and environmental ministers to discuss precise wordings for -unlikely- national commitments, but also NGOs, activist, and scientists presenting findings to theirs peers and networking with governments and sponsors thanks to a plethora of so-called side events. In the pure tradition of these UN climate talks, the negotiations normally stall for most of the two scheduled weeks while partial or full agreements are lastly reached in the middle of the night of the very last conference day.
This year, the main mission for countries' delegates will be to try to agree on a set of rules to report, monitor and verify emissions reductions agreed within the non-binding 2015 Paris Agreement – which was presented as a huge success only 3 years ago. But in the meanwhile, the USA officially left the treaty, weakening the whole process, and leaving the negotiations without a real leader. "While Paris was a necessary step . . . it was not at all sufficient. It was a rather anaemic and unambitious step, and the fact that even an anaemic and unambitious step can be this problematic should be alarming to climate realists." says Mr Taylor, president of the Niskanen Centre to the FT.
Thanks to the important scientific reports usually issued just prior to the conference to set the -grim- context, these are the weeks when you will hear more about Climate Change impacts and threats, including in the mainstream press. For instance, the Guardian has an excellent summary article, quoting real impacts happening today and very likely and alarming ones which will happen in a close future.
On the other side of the climate game, solutions, the Financial Times warns how the rise of populism can definitely become a serious handicap when trying to find collaborative solutions. "We really have to turn our attention to how to deal with these forces," says Nicholas Stern, professor of economics and government at the London School of Economics and Political Science. "If you are nationalistic, you don't like collaboration, and climate involves collaboration," he says. Adding that : "the question is how we rise to those sorts of challenges… Brazil will be a good test."
This test doesn't look so easy from our perspective.