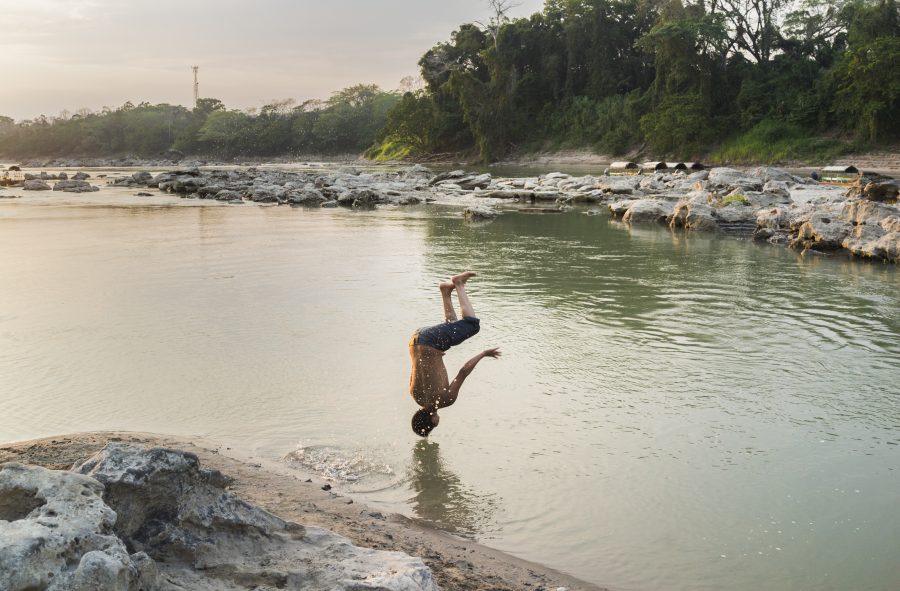 News
Press Release for a research paper
Jacopo Crimi, 15 Settembre 2019
**Photo by Gaia Squarci – All right reserved (c). A child dives in the Usumacinta River, on the border between Mexico and Guatemala. April 9, 2016**
–
One of the most interesting research projects we are working on at the moment is an ERC grant called EnergyA. The project, led by Enrica de Cian, prof. at Ca' Foscari University Venice, focuses on the actual and projected uses of energy for adaptation to climate change, and how to possibly break the vicious cycle embedded in this strategy.
Enrica had an article appearing on the prestigious scientific journal Nature Communications and as we manage her communication, she obviously asked us to prepare the launch of the news. The actual work normally begins when the paper is accepted by the journal, which usually gives us one month to prepare all the materials.
We started our iteration with the researchers by discussing the key messages of their paper. Once defined, this allowed us to spot the target audience which could be interested, and shape the communication materials accordingly.
As the results of the study were easily understandable by the public at large, we therefore decided to prepare a Press Release (ENG – ITA) in collaboration with IIASA, lead author of the study, and a graphical abstract which could summarize visually the paper.
We then drafted in collaboration with the researchers a list of academics and journalists which may be interested by the news. Taking advantage of established personal contacts, we sent the Press Release in advance to a selected list of journalists and already started to gather positive feedback, anticipating the good success of the coverage.
We finalized the preparation of the material well in advance of the release date of the paper, carefully drafting also a couple of tweets for Enrica.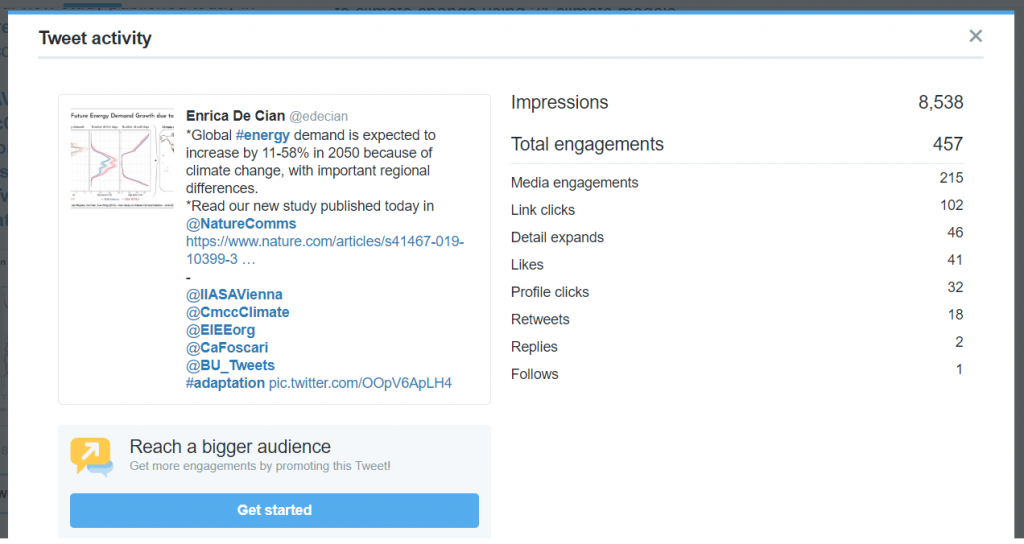 The media coverage happened to be huge with at least 60 news outlets and blogs covering the paper all over the world: from Canada to India, with dozens of original articles in Europe, a few radio interviews as well, and even a video made on purpose! The most notable original press articles were published in Italy's main newspaper La Repubblica, on France 24 and Sud-Ouest for France and Bloomberg and Axiom for the US.
Now you may want to drop us a line before the release of your next peer reviewed article!